Temperature vs Solar Activity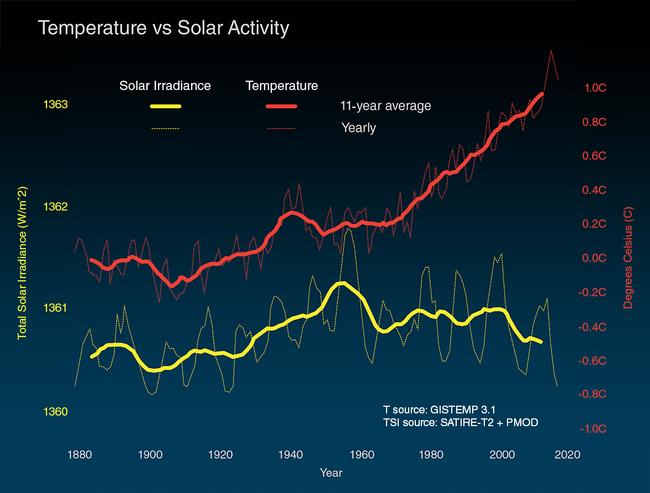 View Original Image at Full Size
The amount of solar energy received by the Earth has followed the Sun's natural 11-year cycle of small ups and downs with no net increase since the 1950s. Over the same period, global temperature has risen markedly. It is therefore extremely unlikely that the Sun has caused the observed global temperature warming trend over the past half-century. Image from NASA.
Originally uploaded in CLEAN:Teaching Climate and Energy:Teaching Climate.
Image 140045 is a 892 by 1177 pixel JPEG
Uploaded: Jun19 19
Last Modified: 2019-06-19 11:44:44
Permanent URL: https://serc.carleton.edu/download/images/140045/temperature_vs_solar_activity.v2.jpg
The file is referred to in 4 pages
Reuse
This item is in the public domain
and maybe reused freely without restriction.