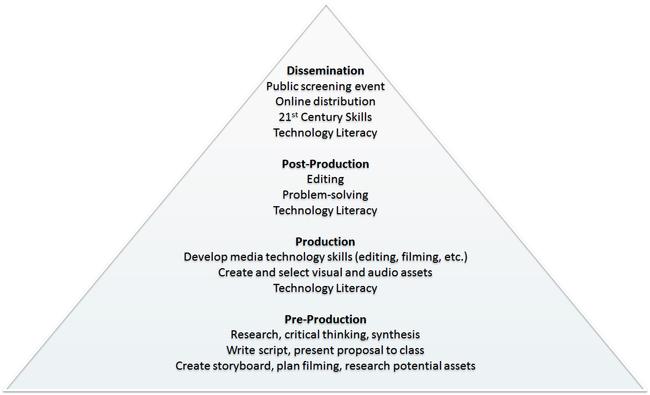 View Original Image at Full Size
This diagram describes the CAM approach to using student media production to teach climate change.
Originally uploaded in Climate Education in an Age of Media.
Image 41327 is a 732 by 1204 pixel JPEG
Uploaded: Nov11 13
Last Modified: 2013-11-11 15:23:59
Permanent URL: https://serc.carleton.edu/download/images/41327/cam_approach_diagram.jpg
The file is referred to in 2 pages
About CAM


https://cleanet.org/cced_media/about/index.html

Our Approach


https://cleanet.org/cced_media/about/approach.html
Provenance
Juliette Rooney-Varga, UML
Reuse
This item is offered under a Creative Commons Attribution-NonCommercial-ShareAlike license
http://creativecommons.org/licenses/by-nc-sa/3.0/
You may reuse this item for non-commercial purposes as long as you provide attribution and offer any derivative works under a similar license.