Students learn about atmospheric gases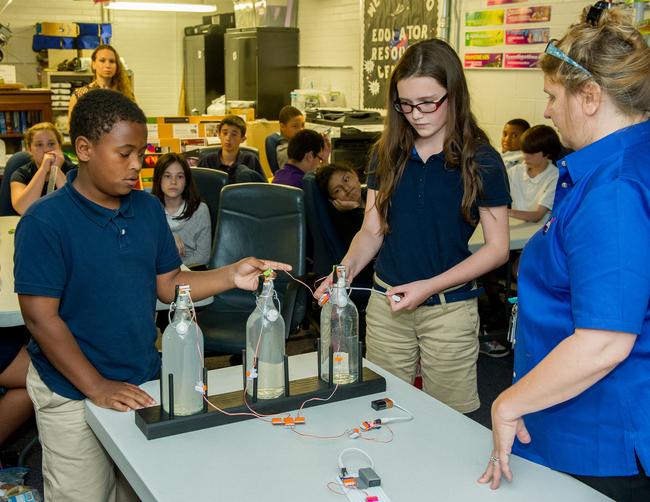 View Original Image at Full Size
Students joined scientists from the Aura mission at NASA's Goddard Space Flight Center's visitor center in Greenbelt, Md., for the Beautiful Earth Program.
Credit: NASA/Goddard/Bill Hrybyk
Originally uploaded in CLEAN:Teaching Climate and Energy:Teaching Climate.
Image 255795 is a 1583 by 2048 pixel JPEG
Uploaded: Jul21 21
Last Modified: 2021-07-21 18:35:24
Permanent URL: https://serc.carleton.edu/download/images/255795/students_learn_about_atmospheric_gases.jpg
The file is referred to in 1 page
Provenance
Credit: NASA/Goddard/Bill Hrybyk
Reuse
This item is offered under a Creative Commons Attribution-NonCommercial-ShareAlike license
http://creativecommons.org/licenses/by-nc-sa/3.0/
You may reuse this item for non-commercial purposes as long as you provide attribution and offer any derivative works under a similar license.