students_build_model_wind_turbine_out_cardboard.jpg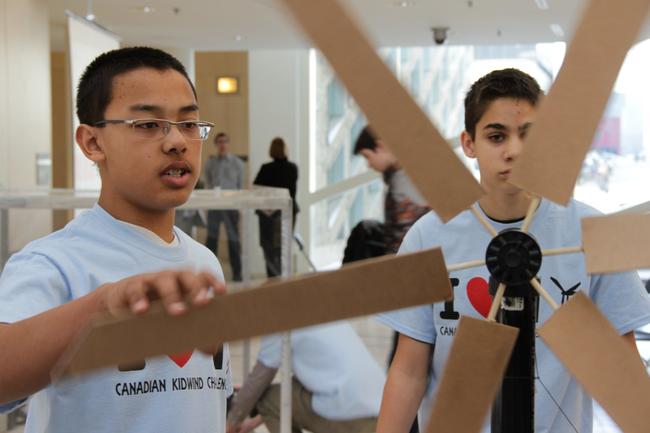 View Original Image at Full Size
Students from J. Percy Page High School designed a wind turbine with a lot of surface area that managed to produce good electricity, but was slowed down when the blades began hitting the turbine's tower under the pressure of the wind tunnel.

Photo by David Dodge, Green Energy Futures and The KidWind Challenge
Originally uploaded in CLEAN:Teaching Climate and Energy:Teaching Energy.
Image 255790 is a 1365 by 2048 pixel JPEG
Uploaded: Jul21 21
Last Modified: 2021-07-21 17:54:57
Permanent URL: https://serc.carleton.edu/download/images/255790/students_build_model_wind_turbine_out_cardboard.jpg
The file is referred to in 1 page
Provenance
From Green Energy Futures
Reuse
This item is offered under a Creative Commons Attribution-NonCommercial-ShareAlike license
http://creativecommons.org/licenses/by-nc-sa/3.0/
You may reuse this item for non-commercial purposes as long as you provide attribution and offer any derivative works under a similar license.