worldwide_sources_greenhouse_gas.png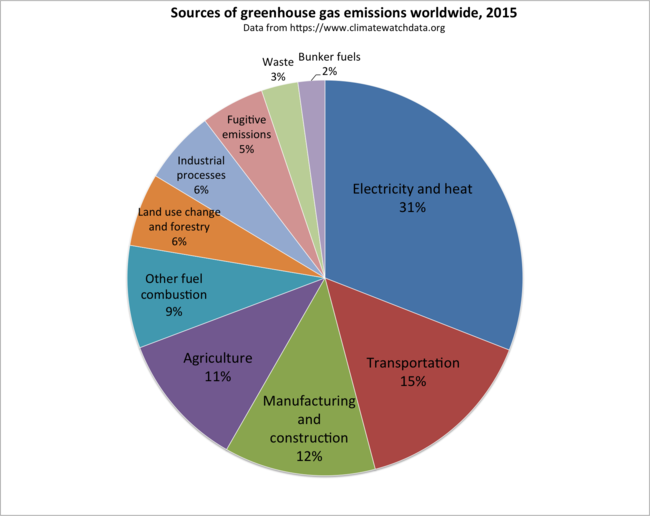 View Original Image at Full Size
Global sources of greenhouse gas emissions from various sectors. Different types of greenhouse gases are converted to "CO2 equivalent" so that all types of greenhouse emissions can be compared on one graph.
Data from 2015.

Image by Karin Kirk for CLEAN. Data from www.climatewatchdata.org.
Originally uploaded in CLEAN:Teaching Climate and Energy:Teaching Climate.
Image 188784 is a 1397 by 1759 pixel PNG
Uploaded: Jul11 18
Last Modified: 2018-07-11 11:42:45
Permanent URL: https://serc.carleton.edu/download/images/188784/worldwide_sources_greenhouse_gas.png
The file is referred to in 1 page
Provenance
Karin Kirk, Freelance Science Writer and Geoscientist
Reuse
This item is offered under a Creative Commons Attribution-NonCommercial-ShareAlike license
http://creativecommons.org/licenses/by-nc-sa/3.0/
You may reuse this item for non-commercial purposes as long as you provide attribution and offer any derivative works under a similar license.