US consumption of energy by energy source, 2020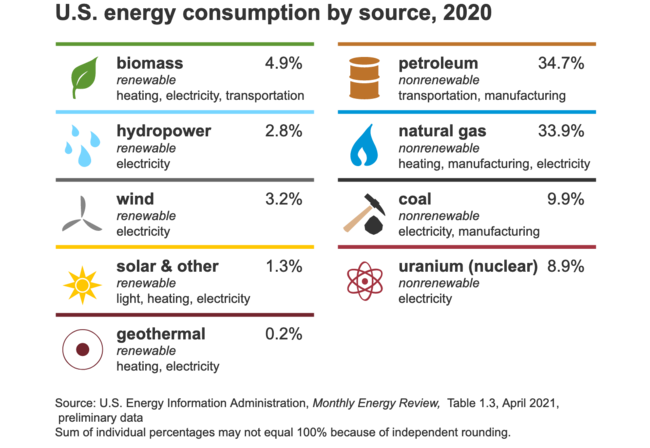 View Original Image at Full Size
Energy Information Administration graphic that shows the breakdown of energy use by different sources. This image is updated annually, and the current information can be found at https://www.eia.gov/energyexplained/us-energy-facts/
Originally uploaded in CLEAN:Teaching Climate and Energy:Teaching Energy.
Image 145040 is a 920 by 1334 pixel PNG
Uploaded: Jul20 21
Last Modified: 2021-07-20 14:39:49
Permanent URL: https://serc.carleton.edu/download/images/145040/us_consumption_energy_energy.v4.png
The file is referred to in 4 pages
Provenance
US Energy Information Administration
Reuse
This item is in the public domain
and maybe reused freely without restriction.