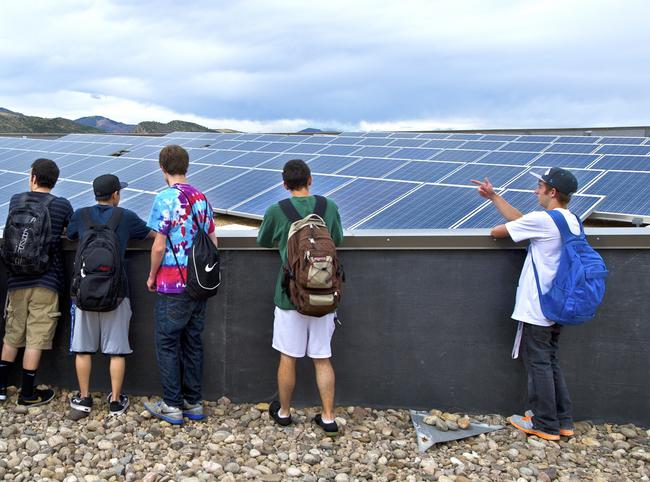 View Original Image at Full Size
Students look at a photovoltaic solar array on the roof of the high school during a renewable energy lab. The National Renewable Energy Laboratory sponsors the "Solar in Schools" program that has been adopted by Jefferson County School in Colorado. Photo by Dennis Schroeder / NREL.
Originally uploaded in CLEAN:Teaching Climate and Energy.
Image 38374 is a 950 by 1280 pixel JPEG
Uploaded: Dec21 12
Last Modified: 2012-12-21 11:29:18
Permanent URL: https://serc.carleton.edu/download/images/38374/solar_roof_field_trip.v2.jpg
The file is referred to in 1 page
Provenance
Photo by Dennis Schroeder / NREL
Reuse
This item is offered under a Creative Commons Attribution-NonCommercial-ShareAlike license
http://creativecommons.org/licenses/by-nc-sa/3.0/
You may reuse this item for non-commercial purposes as long as you provide attribution and offer any derivative works under a similar license.