conservation_practices_reduce_impact_heavy_rains.png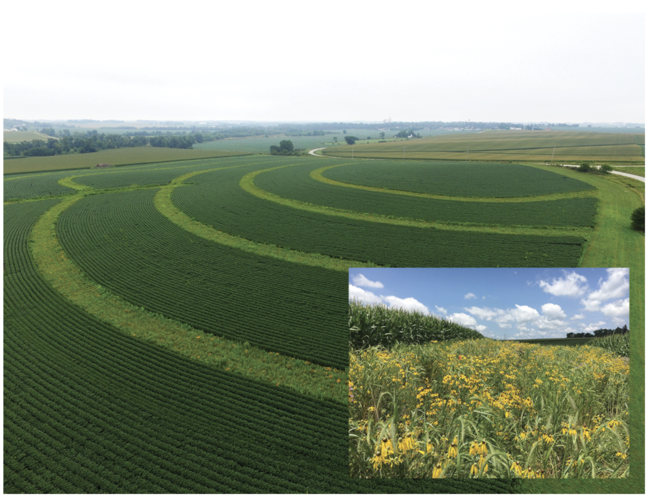 View Original Image at Full Size
Integrating strips of native prairie vegetation into row crops has been shown to reduce sediment and nutrient loss from fields, as well as improve biodiversity and the delivery of ecosystem services.
Originally uploaded in CLEAN:Teaching Climate and Energy:Tools for Educators.
Image 251984 is a 1192 by 1552 pixel PNG
Uploaded: Feb22 21
Last Modified: 2021-03-08 08:07:26
Permanent URL: https://serc.carleton.edu/download/images/251984/conservation_practices_reduce_impact_heavy_rains.png
The file is referred to in 1 page
Provenance
Figure 21.2 from the Fourth National Climate Assessment Chapter 21: MIDWEST
Reuse
This item is offered under a Creative Commons Attribution-NonCommercial-ShareAlike license
http://creativecommons.org/licenses/by-nc-sa/3.0/
You may reuse this item for non-commercial purposes as long as you provide attribution and offer any derivative works under a similar license.