Cumulative CO2 Emissions, 1850 - 2011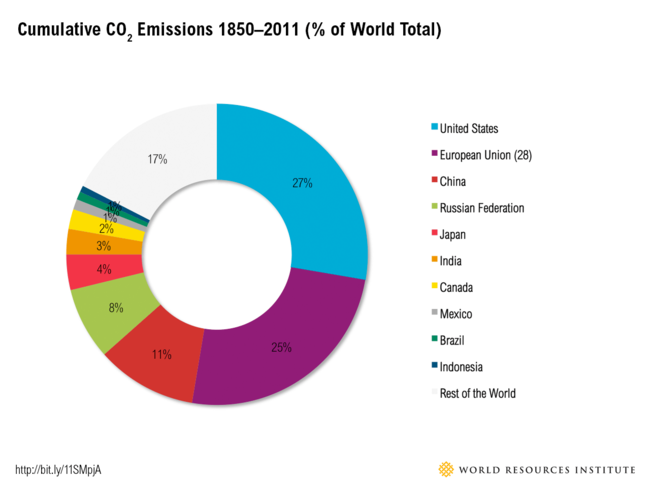 View Original Image at Full Size
The USA is responsible for more CO2 in the atmosphere than any other nation

Image from World Resources Institute. Source: http://www.wri.org/blog/2014/11/6-graphs-explain-world%E2%80%99s-top-10-emitt... uploaded in CLEAN:Teaching Climate and Energy:Teaching Climate.
Image 188817 is a 950 by 1280 pixel PNG
Uploaded: Jul11 18
Last Modified: 2018-07-11 13:27:34
Permanent URL: https://serc.carleton.edu/download/images/188817/cumulative_co2_emissions_1850_2011.png
The file is referred to in 1 page
Provenance
From World Resources Institute
Reuse
This item is offered under a Creative Commons Attribution-NonCommercial-ShareAlike license
http://creativecommons.org/licenses/by-nc-sa/3.0/
You may reuse this item for non-commercial purposes as long as you provide attribution and offer any derivative works under a similar license.